The third annual Sheppyfest took place at Sheppy's Cider Farm on Saturday 1st September 2018. It was a pleasure for the Apple FM team to compere and broadcast the event once again. The festival is a celebration of Sheppy's award-winning ciders and fantastic music. The weather was dry and mild which delighted the crowd of around four thousand.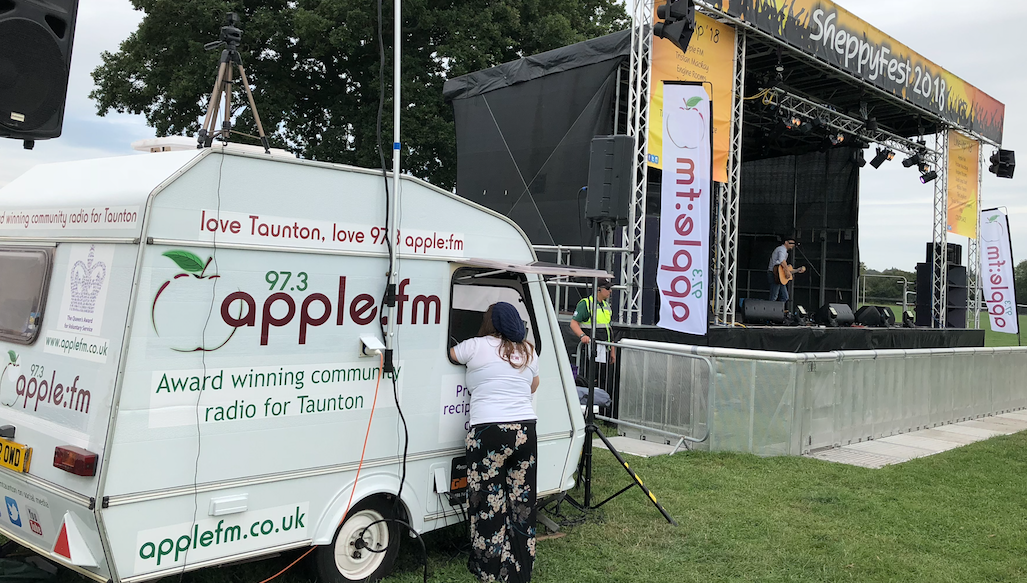 The line-up this year was Tristan Mackay, Engine Rooms, Jack and Joel, Skata Tones, The Leylines. The Ed Sheeran Experience, Filta and Coldplace.
Click here to see our Sheppyfest picture gallery.
Click play below to see a highlights package from Sheppyfest'18
Below is Apple FM's live Facebook videos from the event:
Jack And Joel

The Leylines

The Ed Sheeran Experience

Filta


Coldplace

Sheppyfest in 20 seconds: