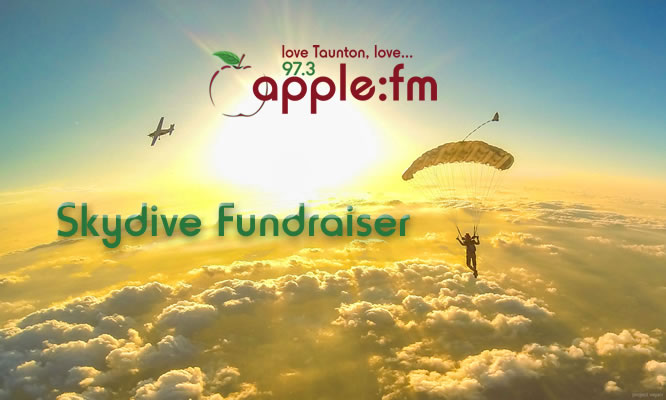 Apple FM listeners may, or may not, know that Apple FM is solely run by volunteers and to keep the station on-air we rely on our advertisers, sponsors and on fundraising campaigns.
On Saturday 25th August, Apple FM's James Hodges took part in a sponsored 15,000 ft Skydive with SkyDive Buzz at Dunkeswell in Devon. James was delighted that he had hit his target sponsor amount that he wanted to raise for the station and would like to thank everyone who donated.
James received a small amount of training on the day then climbed aboard the plane which took him to an altitude of 15,000 ft where he jumped from (attached to a professional). The jump included a rather scary free-fall for a whole minute before the parachute opened above them. From there he descended the remainder at a more graceful pace under the parachute. James had previously only been on a plane four times and most definitely had never fallen out of one.
Check out the Skydive pictures here.
It is still not to late to sponsor James, visit his JustGiving page here.
See the footage of the Skydive, press play on the video below.