Simply Red are the latest headliner to be announced for Live in Somerset next summer.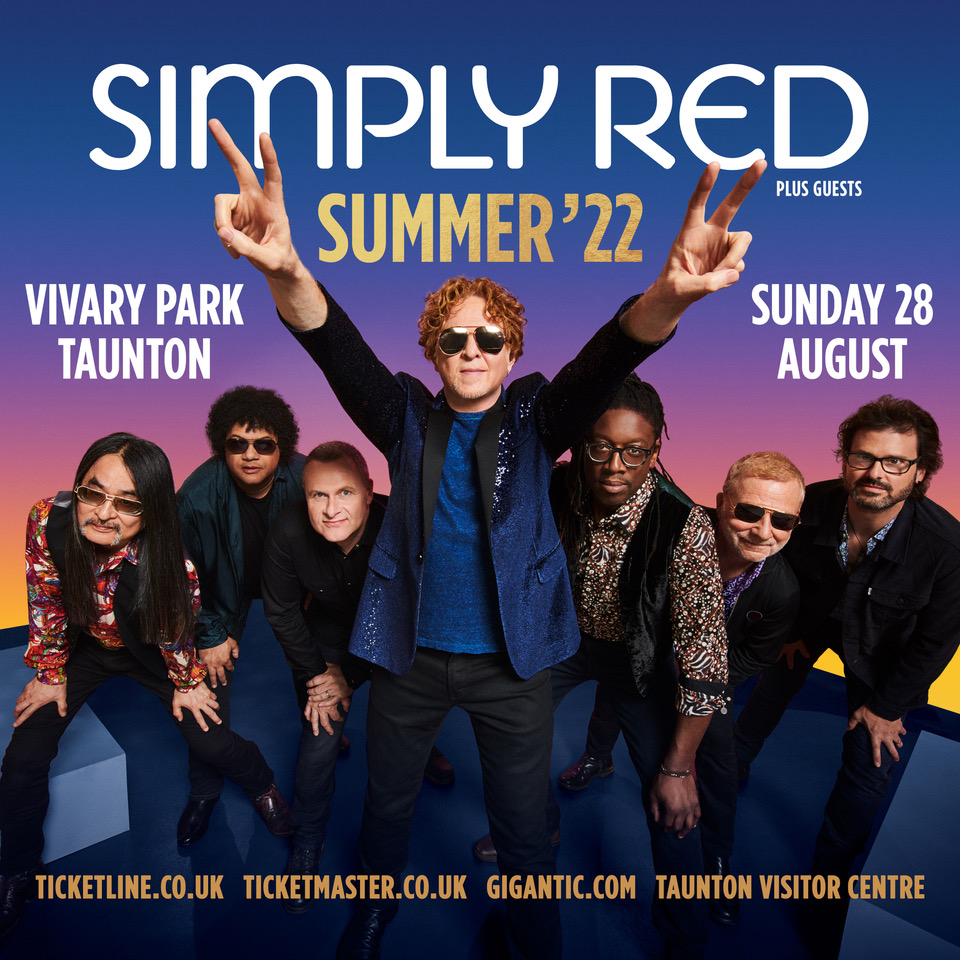 Mick Hucknall and his band announced today (Monday) that they're headed to Taunton's Vivary Park on Sunday 28 August 2022, as part of their Summer '22 tour.
With over a billion hits on YouTube, having sold over 60 million albums worldwide – five of which were number one in the UK – the band is much-loved for its soul-pop music.
Hits include their 1985 classic 'Holding Back The Years' as well as 'If You Don't Know Me By Now', which Simply Red took to number one on the Billboard Hot 100 in 1989.
'Fairground', 'Angel' and 'The Air That I Breathe' have also been chart hits for the band – in fact, every studio album the band has produced has been a UK top ten hit!
Mick Hucknall said:
"I've spent most of my life going out and singing for people, and it has felt strange not to have that for such a long time.
It's wonderfully inspiriting that people can go and see bands again now, and I can't wait to get back on stage."
Mick Hucknall has been the songwriter and bandleader since the beginning in 1985.
The current line-up of Simply Red has remained consistent since 2003, and features Ian Kirkham (saxophone), Kenji Suzuki (guitar), Dave Clayton (keyboards), Pete Lewinson (drums), Steve Lewinson (bass guitar) and Kevin Robinson (trumpet and flute).
Caitlin Brown of concert promoter, LCC Live, which is hosting Live in Somerset, said:
"We're thrilled to add Simply Red to our 'Live in Somerset' 2022 line-up.
I've grown up listening to their soulful hits and just can't wait to see them live in Taunton's stunning Vivary Park. It's going to be special!
Live in Somerset is shaping up to be a fantastic weekend of live music for all the family, even more so now that Simply Red and guests are bringing the event to a close."
Live in Somerset is a three-evening live music event, which takes place from Friday 26 to Sunday 28 August 2022.
Tickets go on sale at 10:00 on Friday (26 November 2021) from Ticketline or from Taunton's Visitor Centre on Fore Street.