Come and join Rhys On Saturday every Saturday afternoon from 4-6pm with Rhys Edwards.
With a look at the What's On Guide, local events around Taunton and also a sneak peak at programmes following on Saturday nights, and Sundays, not forgetting a great mix of music!
So come and join Rhys, every Saturday from 4-6pm.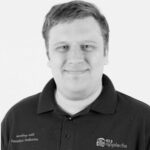 Listen back to any Apple FM show here.