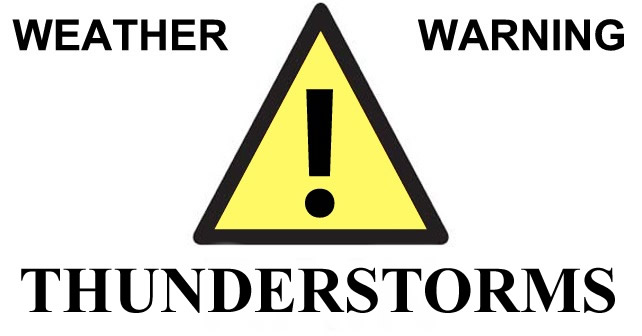 A yellow weather warning for thunderstorms is in place across South West England including Somerset tomorrow (Friday).
The warning comes as 'heavy showers and thunderstorms could bring some disruption, especially to transport'.
The warning states:
"Heavy showers and thunderstorms are expected to develop quite quickly later on Friday morning, but peaking during the afternoon for many, before probably becoming more restricted to the southeast and south coastal counties towards evening.
Some places will miss the heavier rain, but other locations could see around 20 mm within an hour and perhaps 30 to 40 mm in around 3 hours, sufficient to cause issues on the roads."
The Met Office has warned there is a good chance driving conditions will be affected by spray, standing water or hail, leading to longer journey times by car and bus, possible delays to train services and damage to buildings and structures from lightning strikes as well as short term loss of power.
The warning is in place from 11:00 to 20:00 on Friday 28 August 2020.
For the weather for the next few days visit the Local Weather page on the Apple FM website.