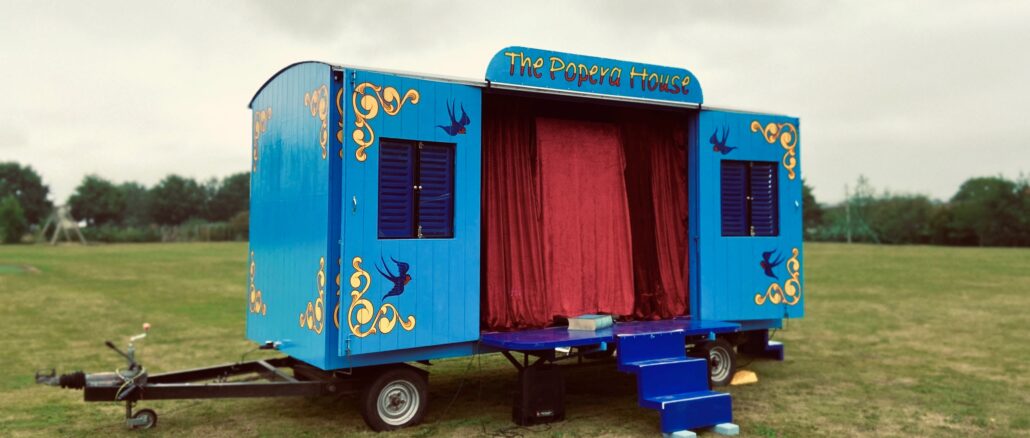 Imagine the world's biggest opera in the world's smallest opera house. The Bluebirds Theatre Company is bringing you Wagner's entire Ring Cycle operas in just 60 minutes of comedy on The Popera House stage in North Curry.
This show is intended for all ages and brings you the best of opera in bite-size. The story focuses on the amazing love story of Siegfried [pron. Seeg-fried] and Brunhilde and their epic quests with gods and monsters. Along with full-size operatic performers, there will be dramatic puppets as The Bluebirds bring their wonderful creation to The Popera House stage.
They are being supported by The Arts Council, Arts Taunton, Somerset Community Foundation and The Golsoncott Foundation to bring you The Reduced Ring Cycle. The show is for socially distanced performance in their open air theatre space.
Full tour details and tickets are available on their website (thebluebirds.org.uk/tour-dates-2021).