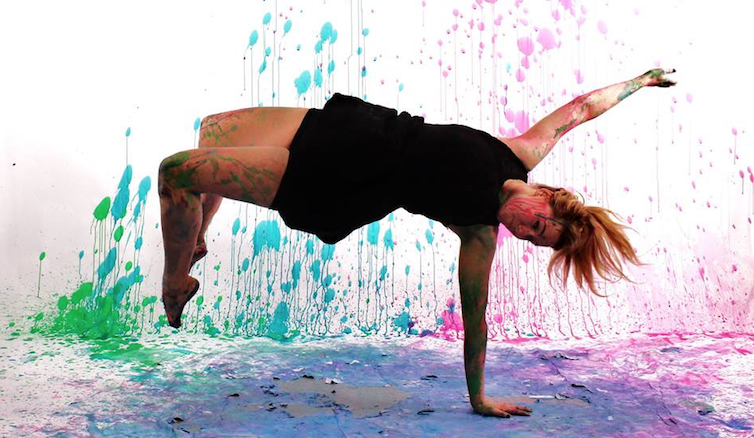 The warm weather has been encouraging people to venture out over the last week, the sun providing a much-needed energy boost, which makes it the perfect time to start an activity or take up a class. With their new term beginning this month, Taunton Brewhouse has plenty to choose from – with singing, music, dancing and acting classes, there is sure to be something that appeals.
Get fit and have fun at the same time by joining a dance class. Different forms to choose from include Ballet (with classes at all levels and all ages, including one for tiny tots), or why not try Street Dance and give hip-hop, house, breaking, popping, locking, wacking, waving and tutting a go? Or at least find out what it means. For a dance with flair there is Flamenco (no fancy frocks or shoes needed – just some enthusiasm and a little bit of rhythm). Or if you are a fan of the West End how about Musical Theatre Dance? You don't have to be fit to take part. For people with reduced mobility or are recovering after an injury there is Let's Dance, a gentle movement class, which you can take at your own pace.
Whichever one you choose, it's definitely time to dust off your dancing shoes!
If music is more your thing join Taunton Brewhouse UnPhilharmonic, an orchestra for beginners and returners –where you can rediscover the joy of playing. Just bring along an instrument and join in.
For singers, Taunton Brewhouse Community Choir is exactly what it says on the tin. Did you know group singing has been scientifically proven to lower stress, relieve anxiety, and elevate endorphins? After the last couple of years, we could all do with that. You don't have to read music, it is all taught aurally.
If you are aged 12 – 17 and want to give acting a go, why not try Somerset Youth Theatre: Brewhouse Youth Company, where you will work together to devise original and exciting theatre. New members are always welcome, and no experience is necessary – although a willingness to play is essential!
There are also plenty of one-off workshops from painting with Sarah Dudman, to embroidery, to making locations and ointments with Neal's Yard, to a Polymer Clay workshop where you will learn how to make buttons, brooches and key rings.
Whichever you choose, get creative this summer at Taunton Brewhouse.
For further information on any of these classes go to www.tauntonbrewhouse.co.uk ring the Box Office: 01823 283 244 10am – 4pm Mon – Fri.