Taunton's big Christmas Light switch-on event will be held across the town centre on Sunday 26th November. Winter Fest will have something for all the family throughout the day. Santa's Grotto, fairground rides, entertainment, a Christmas market and plenty of seasonal food and drink stalls. The Christmas lights switch on ceremony will be at 6pm. Take a look at the attraction map- click here.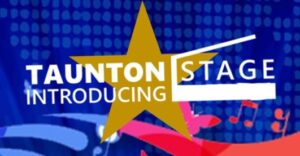 Apple FM are extremely excited to be hosting the Taunton Introducing Stage and YOU can be on the line-up. We'll be serving up the freshest talent throughout the afternoon but, as you can see, we still have two slots remaining…
Are you a rising star in the world of music? Do you dream of showcasing your talent to a captivated audience? Look no further because Apple FM's Taunton Introducing Stage could be your ticket to stardom!
What's in it for you?
🌟 Centre Stage Exposure: This is YOUR moment to shine. Take the spotlight and share your music with a passionate crowd ready to groove to your beats.
🌟 Network with Pros: Connect with fellow musicians, industry professionals, and potential collaborators. It's your chance to grow your musical network.
🌟 Professional Sound & Stage: Our top-notch production team ensures you sound your best. We've got the performance area, the lights, and the sound – all you need to do is bring your talent!
🌟 Audience Love: Taunton's WinterFest draws a diverse, music-loving audience. Your music will resonate with hearts and leave a lasting impression.
🌟 Promotion Galore: Get the recognition you deserve! We'll promote your act through our event marketing channels and social media, giving you the visibility, you need.
🌟 Memories for a Lifetime: Perform on a stage that will make your musical journey unforgettable. It's not just a gig; it's an experience you'll cherish forever.
Save the Date: 26th November 2023, We have the following half an hour slots available on the Taunton's Introducing stage…
– 3:20 – 3:50pm
– 4 – 4:30pm
Apply now and be a part of Taunton's musical legacy. Your journey starts here.
For more information and to secure your spot, email .
Don't let this chance slip away – grab your microphone and let the world hear your music!